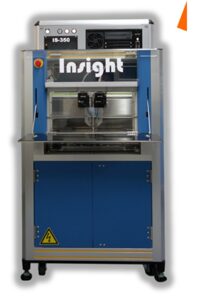 Scanning Acoustic Microscopes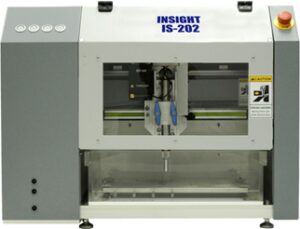 The Insight-Scan (IS) series of Scanning Acoustic Microscopy ( SAM) instruments integrates the finest state-of-the-art technology for high resolution, high speed, fully digital non-destructive sample analysis.
Two different standard instruments are available: the high resolution compact IS-202 instrument and the larger IS-350 system. If non of them fits your specific needs, the FlexScan instrument can be fully customized in scan size, scanner drive technology, and resolution.
Needless to say that a large range of pulser/receivers and transducers is available for all instruments.
Insight is proud of offering live long update and upgrade services for all our instruments, making them evolve with your specific needs even years after installation on site.
Why Scanning Acoustic Microscopy?
Defective or underperforming semiconductor devices often show severe package assembly issues like delamination, at various interfaces: : resine/die, resine/paddle and resine/frame, and also the embedded particules  into the resine.
Scanning Acoustic Microscopy an easy way of inspection of such defects.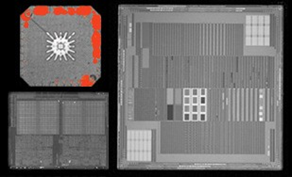 Scanning Acoustic Microscopy image